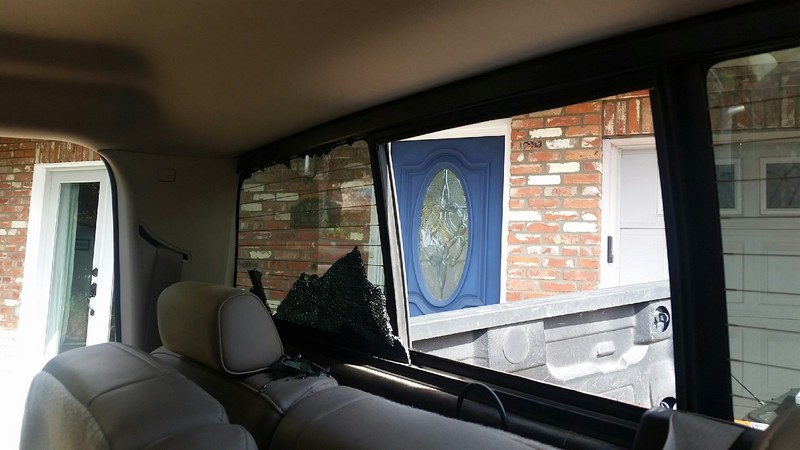 The back glass in this truck was broken this morning when lumber in the truck bed slid around. It's a heated, power window.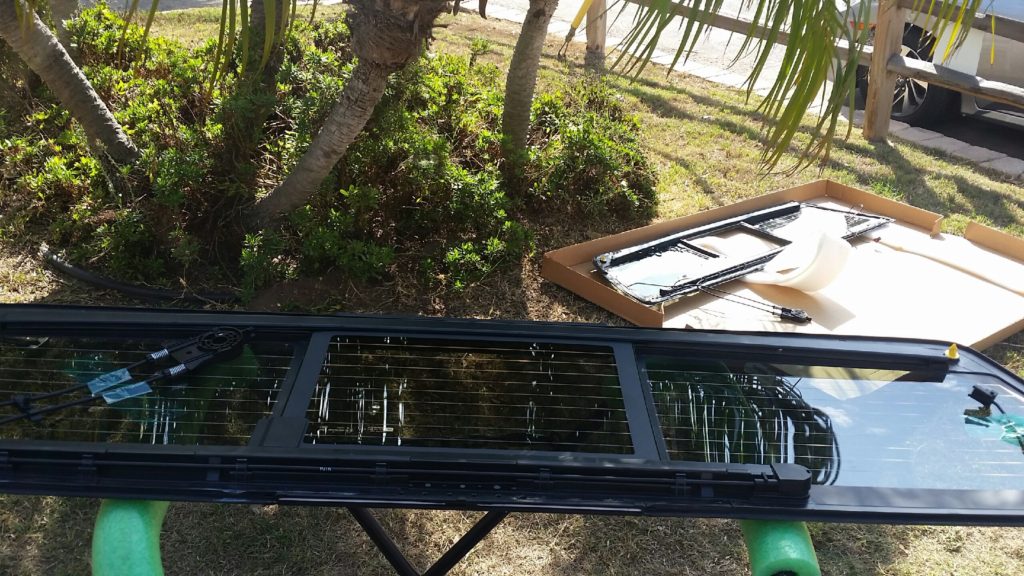 The part we are installing is an OEM GM domestic back glass from the Chevrolet dealership. In the photo, you can see the cables that connect to the motor on the left and the heating cables on the right.

Installation starts by removing the back seats in the cabin.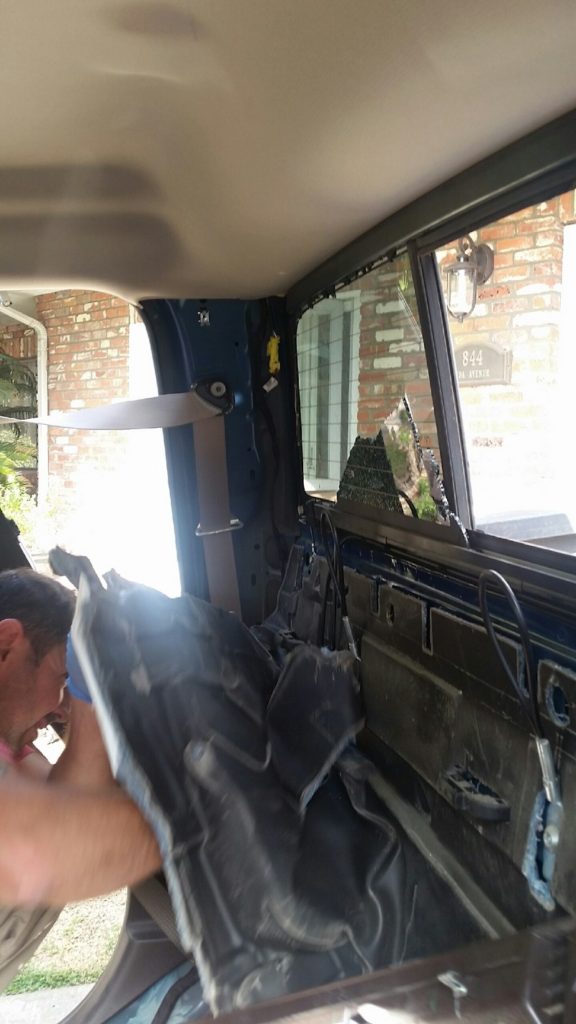 Then we removed paneling behind the seats as well as the pillar c paneling, those are the covers to the back seatbelts.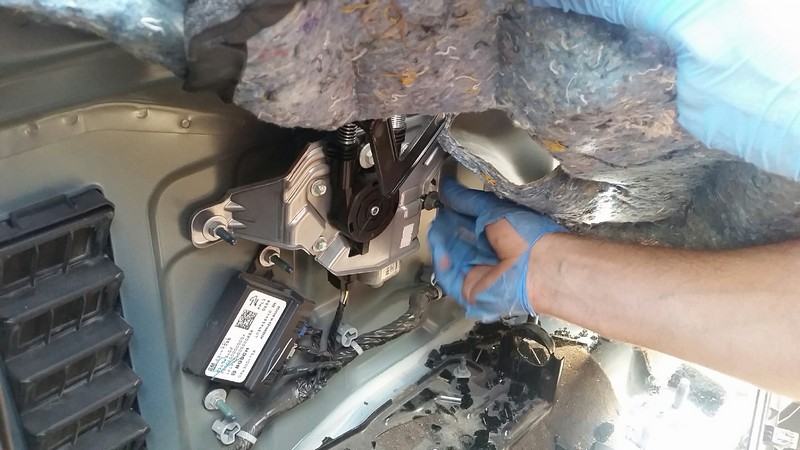 The motor for the power window has to be disconnected from the cables connected to the broken glass. We had to hold back insulation behind the seats and the back paneling to access the motor.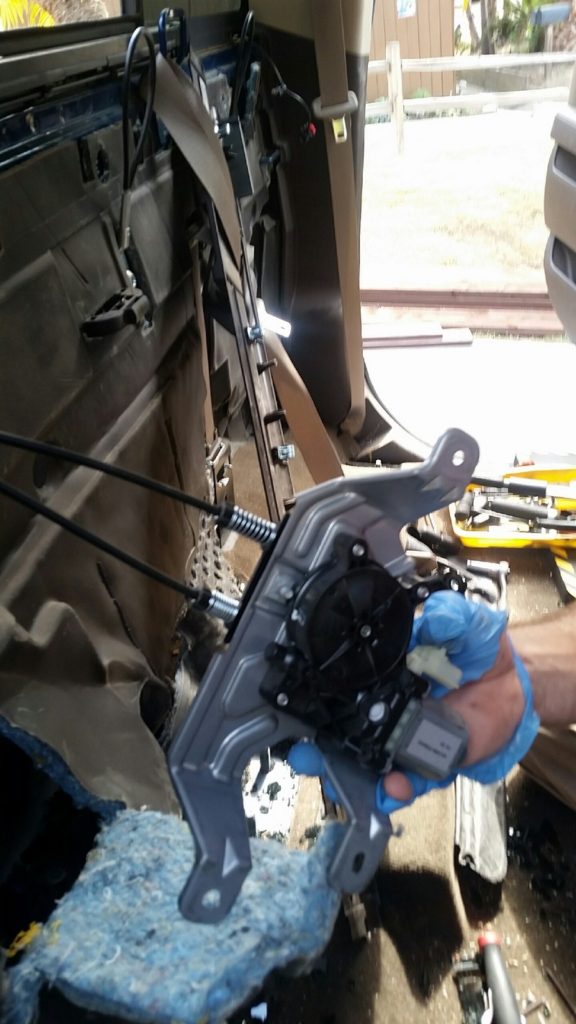 Here's the window motor about to be disconnected.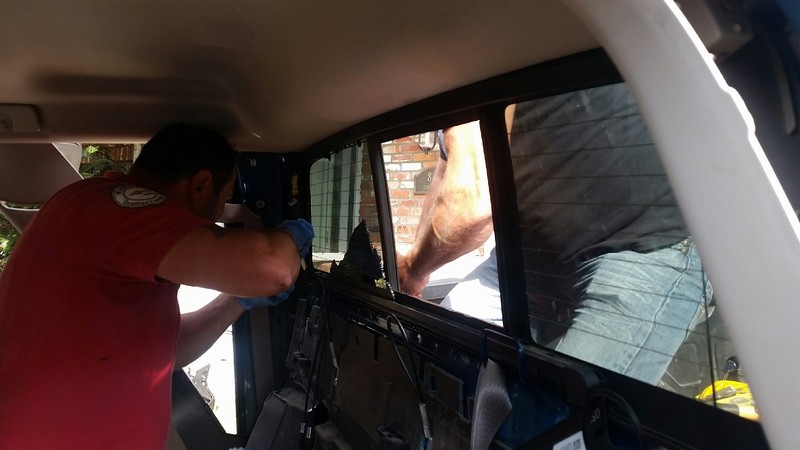 The glass has to carefully be cut away from the seal.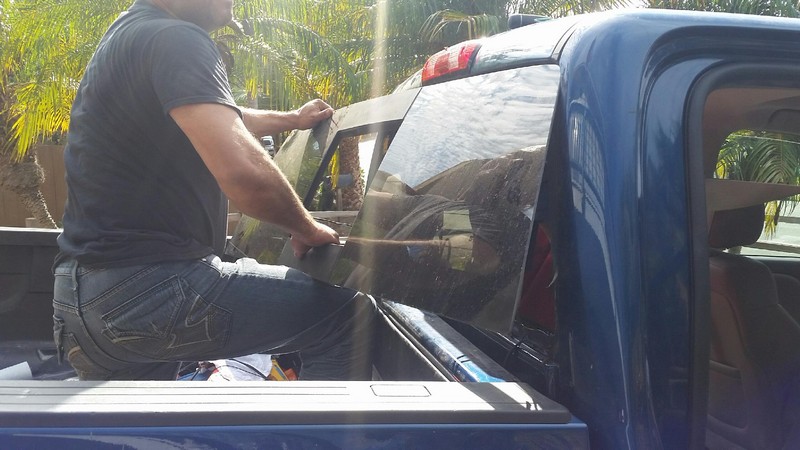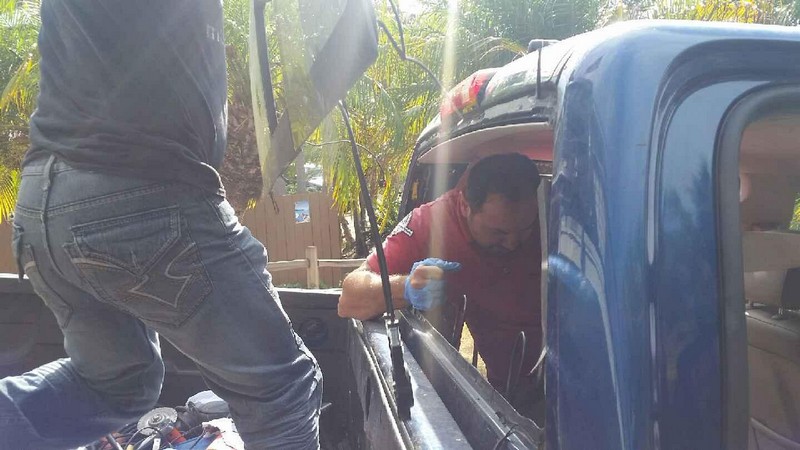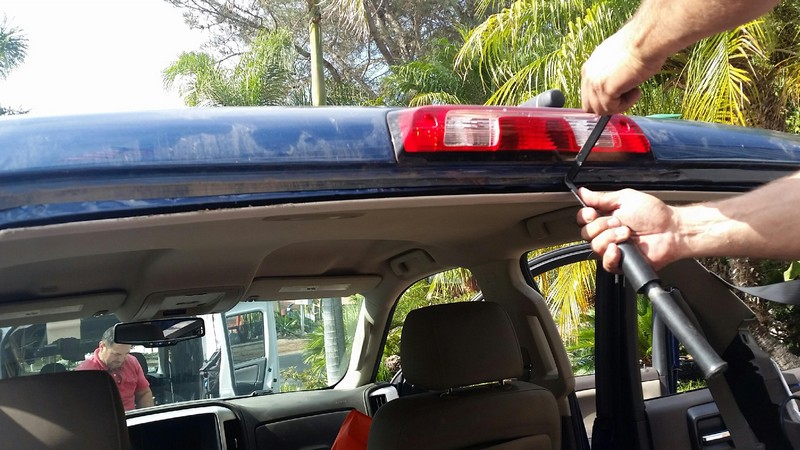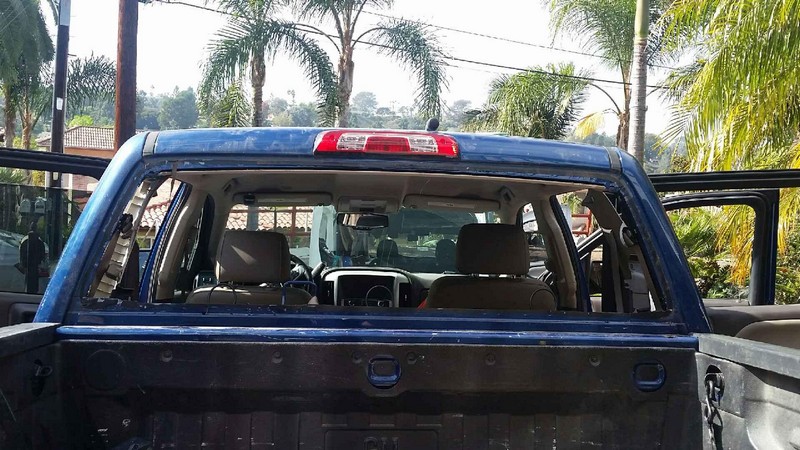 With the glass removed, excess urethane glue is removed from the body of the truck.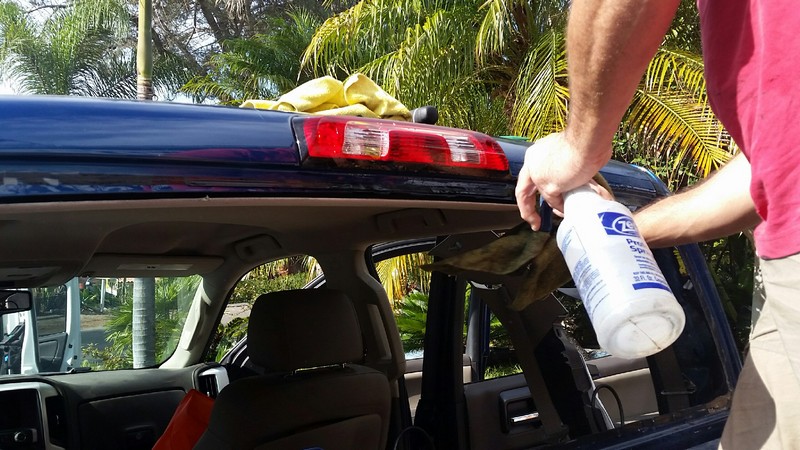 Once the excess glue is removed, we've got to clean the body of the truck thoroughly of dirt and dust.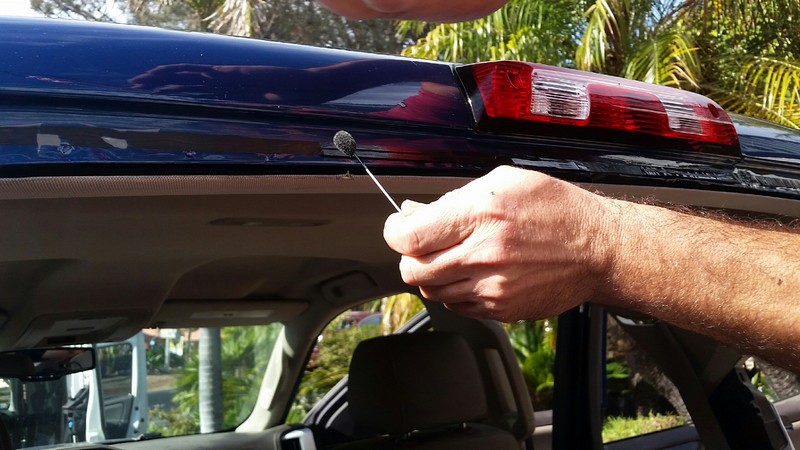 Primer is put on the body of the truck.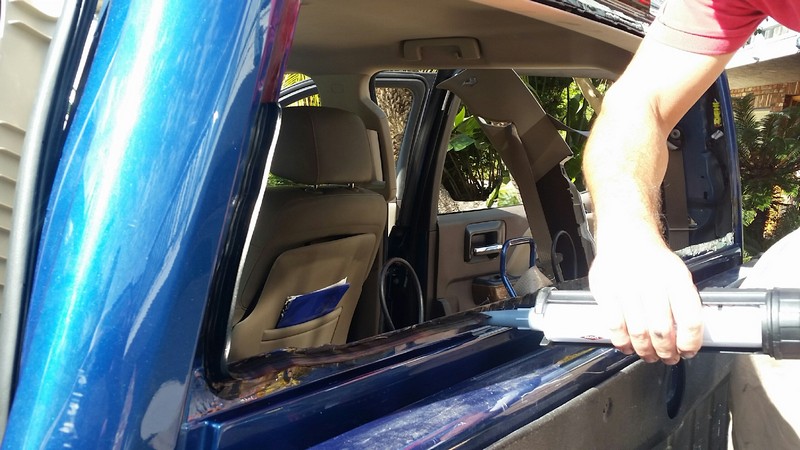 Followed soon after by fresh urethane glue.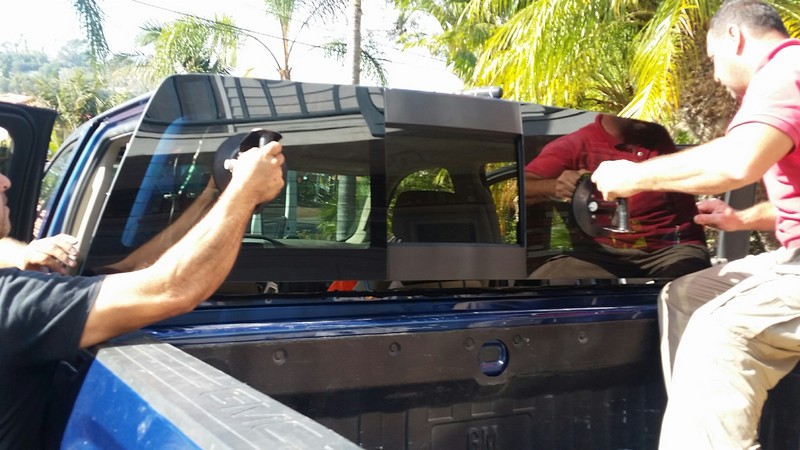 The back is carefully set into position on top of the fresh urethane glue.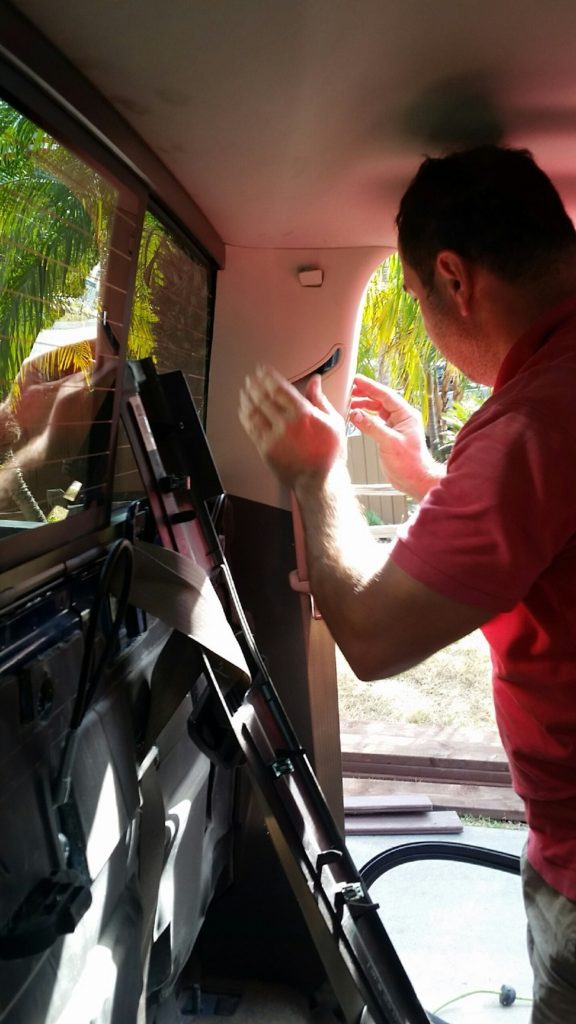 Pilar c is placed back into position after the heat is hooked up. the motor is re attached and we check to make sure it works.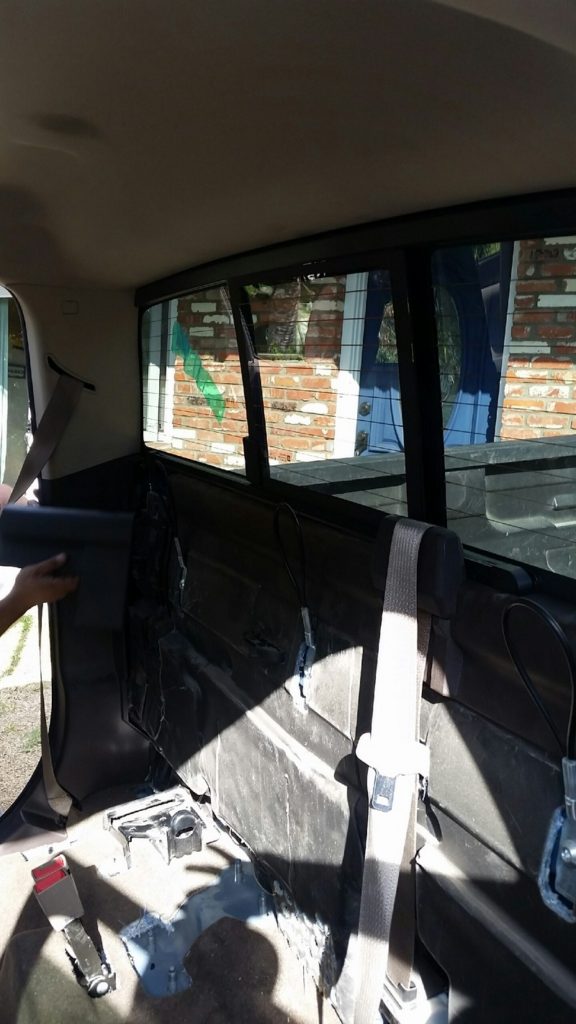 The cabin to the truck is then vacuumed extensively. With the window in place and the heater and motor working, and the cabin thoroughly cleaned of broken glass, we start putting back together the cabin.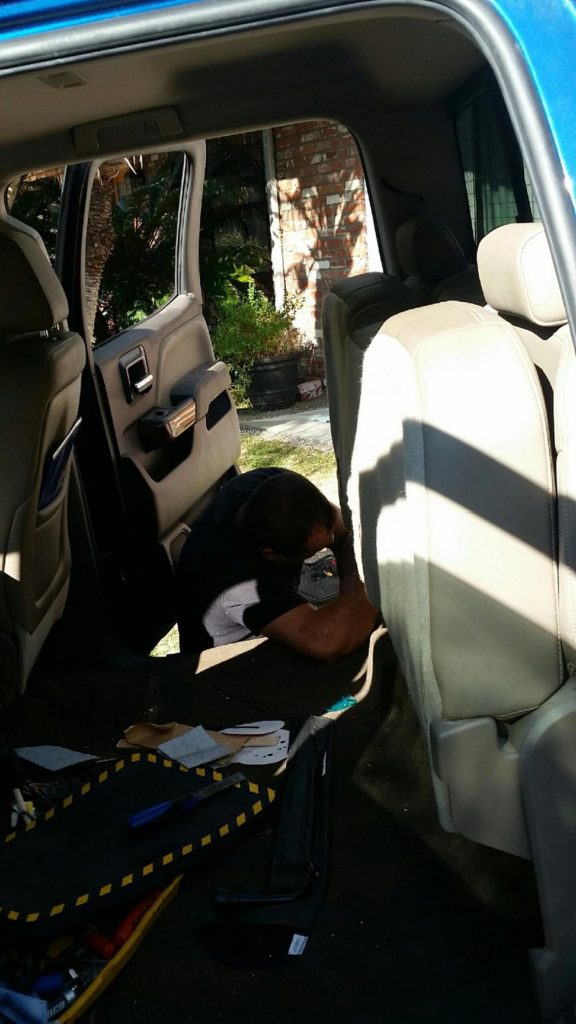 Bolting the back seats into place.